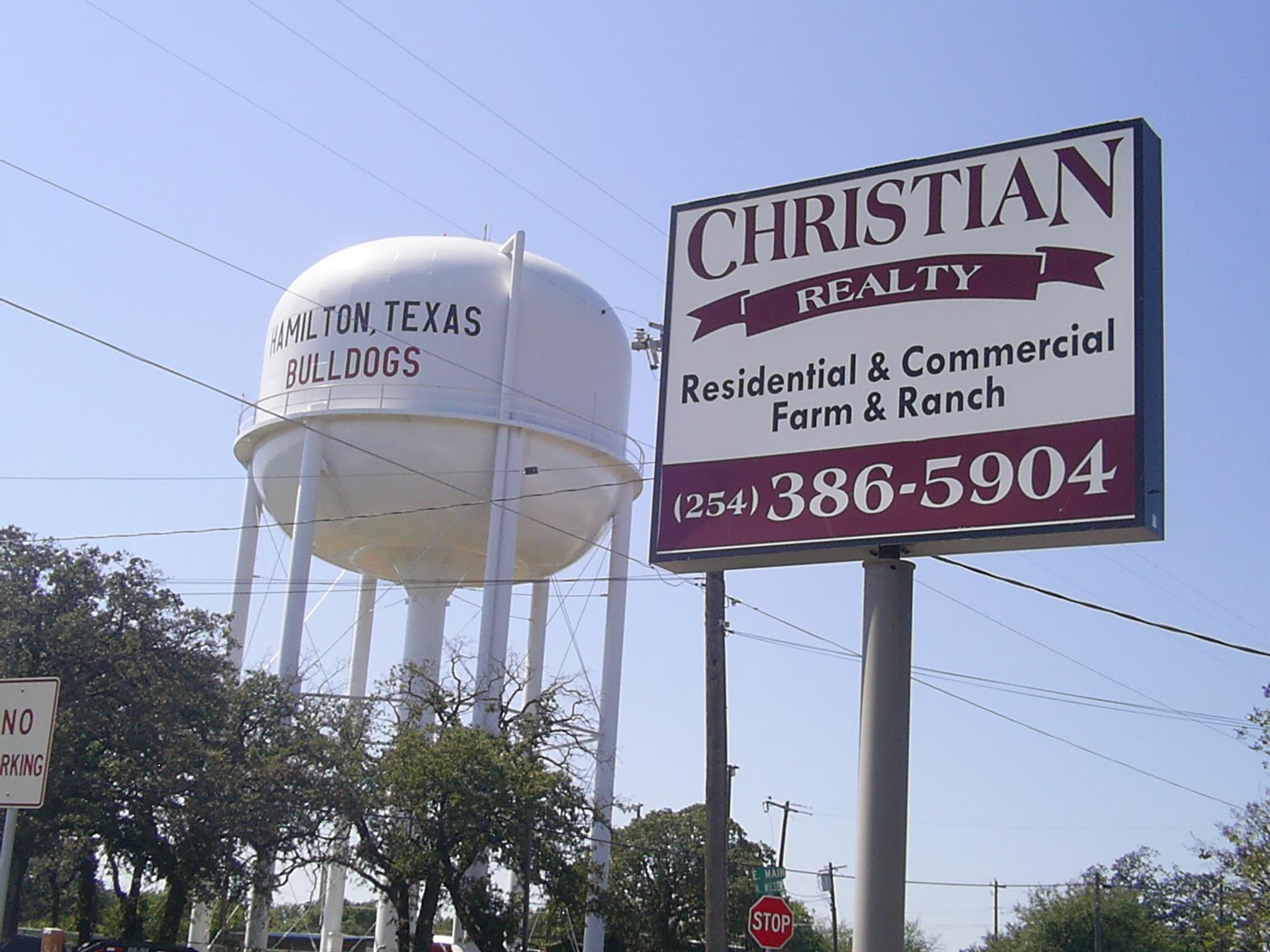 Christian Realty has been Proudly Serving Hamilton County for 37 years, 1982-2019
Specializing in Farm and Ranch, Residential, and Commercial Real Estate in Hamilton and Surrounding Counties
Consulting Broker: Roy Christian Hamilton Branch
Broker: Sheena Christian-Dolloff
Agents: Don Gromatzky, LeEtte Christian, and Larry Tatum

Christian Realty - Hamilton has been in the Real Estate Services business in the Hamilton and surrounding counties for over 37 years and will be here for many more. This longevity and confidence comes from our real estate services to a great many buyers and sellers, and their recommendations to others that result in repeat and referral business that keeps us productive and successful.
As a full service real estate team ,we work with buyers, sellers and investors in real estate transactions spanning all of the price ranges and property types.
Residential Single Family – Our residential single family services connect buyers with sellers every day, and we do it with professionalism and a total dedication to our clients. This property type is the majority of our market transactions, but by far not the only one in which we have expertise.
Farm and Ranch - We have experienced farm and ranch agents that can help you find the perfect hunting, cattle, or farming property you having been dreaming about.
Vacant Land – Land is a very special property class. It can be a challenge to help a buyer or seller to realize the potential in a piece of land. We're the best at it in the Hamilton area.
Commercial – Whether it's an office building or a restaurant space, we're commercial property specialists. Contact us for your commercial property needs in the Hamilton area.
Call us at 254-386-5904 or email us to start a discussion of your needs. Or, fill out our quick form to tell us your property interest types and give us an overview of your needs.

254-977-4945
sheenachristian@hotmail.com
1005A E Main St
Hamilton, TX 76531
state license # 586893